This review is intended to be your ultimate guide to one of the most groundbreaking products in the PEMF niche.
You will learn why the HealthyLine Platinum PEMF Mat is one of the most diverse, unique, and and top-rated PEMF mats on the market today.
The HealthyLine brand offers mat models with unprecedented PEMF technology that consumers simply can't find elsewhere, and it's all backed with superior guarantee and warranty offerings.
Plus, with the HealthyLine Platinum PEMF Mat model, buyers get an array of therapies, not just PEMF.
This review will take you from point A to Z in considering the HealthyLine Platinum PEMF Mat.
Learn about the following:
Brand
Product
Technology
Therapies
Buyer protections
Buyer guarantees
Certifications
Pricing
Where to buy
If you would like to jump to the price list of all currently available models, click here.
What Therapies Are Included?
While most mat brands only offer one or two therapies within their product, the HealthyLine Platinum PEMF Mat offers a variety of therapies, some of which are propitiatory only to HealthyLine products:
Far infrared
Negative ions
Red light
Crystal
PEMF
HealthyLine Platinum PEMF Features:
Programming is customizable
Two waveform types
Three mat intensities
Three pulse duration levels
25 frequency levels
Overview Of HealthyLine Platinum PEMF Mat:
Pricing starts at $999
45 day full-refund return policy
Two-year mat warranty
Five-year controller warranty
Four sizing options
Five unique therapies
HealthyLine's flagship product is the HealthyLine Platinum PEMF Mat.
In our research of prices, superior technology, consumer guarantees, and so forth, we found that other mat brands and their products simply can't compare to HealthyLine.
For in-depth comparison, feel free to check out our reviews of other brands, such as Bemer.
You can also use our PEMF Benefits and PEMF buying guide pages to gather more information.
HealthyLine first rolled into the public eye with its Original HealthyLine Pro model, which is still available today.
It took the industry by storm as the first health mat to combine all the major therapies into a single application.
No other brand offered the convenience and benefits of having PEMF, far infrared, red light, negative ion, and crystal therapy within the same health mat.
Ironically enough, this remains the case.
HealthyLine remains the only brand to offer all five major therapies in a single multi-therapy mat.
It's this novel feature that sets HealthyLine miles apart from all its competitors, and it's why informed consumers most often turn to HealthyLine for their mat purchase.
Our Approach
No matter what brand or type of health mat we are reviewing, one of our first and primary objectives is identifying consumer confidence levels and brand-proffered assurances.
Why?
Consumer confidence is a direct reflection upon a brand's integrity, honesty, ethics, and product value.
HealthyLine is a brand of consistently loyal and satisfied customers.
This is combined with brand-offered guarantees and warranties that are almost unprecedented in the health mat industry.
Plus, HealthyLine has gone the extra mile in obtaining certifications.
We found that the above enables us to confidently say that HealthyLine is a very respected and legitimate brand with its finger on the pulse of long-term customer satisfaction and transparent operations.
HealthyLine's Sales Model
HealthyLine breaks the standard sales model mold that so many others in the health mat industry are using.
That's a good thing for the end consumer.
If you've looked at our other reviews of various health mat brands, such as Bemer, you've likely noticed that most have a very distinctive sales structure called MLM, or multi-level marketing, whereby the product is sold mainly through customers turned independent sales reps.
The MLM model is of great value to the retailer and manufacturer.
That's not true for the end consumer.
MLM results in an inflated price to accommodate multiple commissions with the tiers of the independent sales force.
HealthyLine sells direct to the consumer.
No locating an independent distributor or retailer.
No figuring out if their pricing and offering is legitimate.
The HealthyLine Platinum PEMF Mat is exclusively sold directly on the HealthyLine store.
The direct to consumer model avoids a lot of extra vetting and worry over authenticity.
It also enables HealthyLine to offer a quality product at a more affordable price by cutting out all the middle men involved with MLM.
Quality Counts In Health Mats
Our first impression of the HealthyLine Platinum PEMF Mat was an immediate recognition of quality.
The superior construction is a true standout feature.
This is a mat built to endure, and it uses non-toxic materials.
The multi-therapy features are apparent in the mat's patented design.
The consumer gets 18 individual layers of durable, high quality materials that each serve a unique purpose in the mat's function.
When it comes to mats that use crystals, a huge consumer concern is in the quality of the crystals.
Most therapeutic mat brands tell you what kind of crystals they use and where they're sourced, but you're still simply taking the brand at their own word, right?
HealthyLine vets their own crystal claims for you.
The Gemological Appraisal industry (GAI) certifies and guarantees the authenticity of all crystals used in HealthyLine's products, which is a rare vetting find in the health mat industry.
Where Are HealthyLine Mats Located?
As mentioned above, you can purchase your own HealthyLine Platinum PEMF Mat and all other HeathyLine's products directly via the brand's online store.
You can also find many spas, rehab facilities, wellness facilities, and clinics using HeathyLine mat products as part of their therapeutic services.
The HealthyLine Platinum PEMF Mat uses PEMF technology that's truly unique, and it's making a wave across all therapeutic industries.
So, a local search in most any urban area should yield several options for you to try out the product before deciding to purchase one of your own.
HealthyLine Platinum PEMF Mat vs HealthyLine Pro Mat
HealthyLine's introduction to fame was with its original HealthyLine Pro mat.
The fact that this model is still offered years later right beside the brand's newer products speaks volumes for the confidence this brand has in its own products.
While both models include many similarities, such as advanced layers of EMF filtration and blocking, there are some differences in the models.
Let's give you a good breakdown:
Platinum Model Specs:
Two-year warranty
Fully programmable with 10 different pre-programmed 20-minute sessions; two preprogrammed one-hour sessions; and the ability to program your own wave, pulse, duration, and intensity 20-minute program
Uses selectable square, sine, or biphasic bursts of PEMF wavelength with medium, fast or ultra fast selectable pulse duration
Uses 25 fully adjustable PEMF frequency levels across the earth-based spectrum of 1-25 Hz
Selectable five levels (10, 25, 50, 75, or 100 percent at mat's surface) of intensity up to 3000 mG
Far infrared light spectrum of 5-14 um with temperature of 160 F internally and max surface temperature of 130 F
Negative ions at 3000/cc/per minute
11 lbs crushed amethyst, 0.22 lbs crushed jade, 1.1 lbs crushed tourmaline, 0.9 lbs crushed obsidian, and 0.7 lbs of quartz (five)
Red light therapy photon lights – 60 x 660nm
Pro Model Specs:
15-month full warranty
Non-programmable
On timer automatically sets for preset 20-minute program and 100-minute off cycle
Uses biphasic sinusoidal bursts for PEMF wavelengths
PEMF frequency is preset to 7.83Hz, which is the Schumann Earth Based Resonant Frequency
Preset intensity of 3000 mG at mat's surface
Far infrared is identical to Platinum
Negative ions are identical to the Platinum
20 lbs crushed amethyst, 40 pieces of tourmaline, and 48 pieces of jade (three)
Red light photon lights – 24 x 660nm
There are two main differences between the Original and Platinum models:
Customizable And Non-customizable PEMF
Both mats include PEMF, but the Platinum PEMF Mat is customizable via multiple earth based frequencies, wavelengths and intensities.
Meanwhile, the Pro mat's PEMF is a single earth based frequency, wavelength and intensity, which isn't customizable to the user's preferences.
Number Of Photon Lights
While both mats have integrated photon lights, the number makes the difference. The Pro model has 24 photon lights.
The HealthyLine Platinum PEMF Mat Model almost tripled that number to offer 60 photon lights.
HealthyLine Platinum PEMF Mat Therapies
Unlike many other brands HealthyLine Platinum PEMF therapy isn't just offering a signal that's unique to a singular type of PEMF.
One of the biggest value propositions for the consumer is the Platinum's ability to offer 750 different configurations for your desired signal.
Of course, that number increases to over three billion combinations of PEMF therapy within one session when you apply four different signal configurations with the controller.
While PEMF gurus might be interested in such expansive options, the average consumer might be overwhelmed by it. No fear.
HealthyLine is all about comprehensive use of their products.
This is why they've also simplified the PEMF therapy options down to a single button for the user wanting easy configuration.
You'll find 12 pre-configured PEMF programs – 10 are pre-programmed 20-minute sessions and two are preprogrammed one-hour sessions.
Select any of the 12 with a single touch.
During the session, your device will cycle through various PEMF signal configurations that the brand has deemed most effective.
How has HealthyLine identified "effectiveness?"
Platinum PEMF therapy is the product of innovation and scientific data meeting on the same path to effective and efficient use of a highly beneficial technology.
A lot of research articles, studies, and other scientific data have all led to one conclusion – PEMF isn't destined to be a one-size-fits-all therapy.
You don't need a PhD to figure that out, though.
The human body isn't a singular cellular organism.
It's composed of over 200 highly diverse types of cells, and research has confirmed that the range of effective PEMF signal configurations is more vast than just a single number.
The above facts indicate that PEMF brands promoting their singular configuration as "the best" aren't being exactly honest with the consumer.
It's only logical that the diversity of 200 body cell types will lend to different cells responding more effectively and efficiently to different PEMF signal configurations.
Don't just take our word for it or the thought of common sense.
We invite you to review the extensive collective of scientific data and research that's been published by PubMed on PEMF.
We've reviewed all of the mainstream PEMF brands in the market today.
Many claim to be the best. Many claim their patented configurations perfectly align and are supported by science.
In most cases, we are unable to substantiate such claims based on factual, independent data.
The HealthyLine Platinum PEMF Mat makes a claim toward their configuration, too.
Their exact signals are supposedly found in numerous highly-creditable research studies.
Amazingly, we found this claim to be true.
Does Science Support HealthyLine's PEMF Claims?
Yes.
While most PEMF claims made by a specific brand concerning their specific product configuration turn out to be obscure washes or generalized data that could apply across multiple brands, we found that HealthyLine is actually being quite forthcoming in their claims.
We turned first to the famous NASA PEMF study for confirmation simply because it's the most frequently touted study across mainstream PEMF brands.
While you'll find it difficult to find a PEMF brand not using the NASA study as part of their marketing, the truth is that the actual findings of the NASA study rarely actually align with the specs these various brands are using.
Meanwhile, the HealthyLine Platinum PEMF mat is actually replicating the very same PEMF signal NASA used, and it can be done with just a few clicks to precisely configure the HealthyLine's device.
There's one small exception in that the intensity level is slightly higher for the Platinum mat verses the NASA configuration.
What were the numbers?
Take a look at how the NASA study specs almost perfectly align with the HealthyLine Platinum PEMF Mat :
NASA used a square waveform, and the Platinum PEMF mat uses a sine or square waveform.
NASA used a 10 Hz frequency, and the Platinum PEMF mat uses a 1-25Hz, which includes 10Hz capacity.
NASA used a 200 mGauss intensity level, and the Platinum PEMF mat has five intensity levels available, one of which (300 mGauss) is only slightly higher than NASA's intensity.
Of course, NASA, albeit the most frequently touted, isn't the only PEMF research out there.
PubMed has done a fantastic job collecting a vast body of highly- creditable PEMF research, all of which use various PEMF signals in their own generalized or specific health-targeted research goals.
We sifted through some of the most frequently cited and comprehensive studies to see just how many of the PEMF signals used in successful research could be replicated using the HealthyLine Platinum PEMF Mat.
The results were astounding, and we must accredit it to the Platinum PEMF mat innovative ability to create so many different signals.
Remember, that three billion number from above?
It may not seem so overwhelming when you consider the ability to replicate almost any study's PEMF specs related to your specific health use and goals in using a PEMF mat.
Check out these 15 examples of studies that you can use the Platinum PEMF mat to exactly or closely replicate the frequency and intensity used by the study:
HealthyLine's PEMF Features
We've yet to find any mat on the market that compares to the customization capabilities of the HealthyLine Platinum PEMF Mat.
Others continue to offer a very narrow scope to customize their mat's modalities to user preferences.
The HealthyLine Platinum PEMF mat's versatility is based on its ability to offer the user truly customized PEMF therapy targeted to each user's specific needs and health goals.
But, the average user doesn't need to be a technical guru to use the mat for professional-level PEMF therapy thanks to its preprogrammed features.
Pre-programmed sessions offer various combinations of wave types, frequencies, pulse duration, and intensities.
The PEMF for the full-sized Platinum PEMF mat is generated by eight pure copper coils.
The preprogrammed 20-minute sessions have four different PEMF combinations delivered every five minutes.
So, the user gets a different wave type, frequency, intensity, and pulse duration throughout the session to vary up the specific electromagnetic energy.
This is to ensure that all the various groups of body cells benefit from the mat's revitalizing energies.
The preprogrammed one-hour sessions feature 12 different PEMF configurations to target as many cells as possible with the mat's revitalizing energies.
As you discover specific combinations and wave types, frequencies, intensities, and pulse durations that work best for you, the controller can be customized to your preferences.
Simply create and save the PEMF therapy session to your programming.
Do each of the four steps in the 20-minute sessions, or you can just make a single program to use for the entire session.
HealthyLine's Platinum Waveforms
Multiple Waveform Configurations
Yet another unique feature associated with the HealthyLine Platinum PEMF mat is its unique waveform configuration offerings.
We couldn't locate any other comparable PEMF product offering multiple waveform configurations to the consumer.
Most brands only offer a single option.
Biphasic Pulses
Most PEMF products offer biphasic, also called bipolar, waveforms.
This simply means that the wave pulses in two opposite directions.
Think of a ping-ponging action.
This allows the body's cells to receive the best alignment and energy potential from each pulse.
This is why the HealthyLine Platinum Mat is biphasic.
Drop Off Rate
We yet again have another HealthyLine feature that no other PEMF mat brand is offering.
In the PEMF industry, you'll often hear pulse duration referenced as the "drop off rate," and it's often singled out as one of the most crucial factors in the configuration.
Quicker drop off rates allow electrons in the cell to maintain their energy potential gains better.
It also doesn't back down the potential of the cell in following a slower magnetic wave.
Most other brands have a single or double pulse duration setting on their controllers.
Meanwhile, the Pro HealthyLine controller has three – medium, fast, and ultra fast.
This allows you, the user, to test and use each speed in accordance with your health goals and observed preferences.
No other PEMF may brand is offering such a choice.
Waveform Shape
All PEMF devices are configured to use a certain waveform type, or rather shape.
Many brands, such as Bemer, even make their waveform intellectual or proprietary property.
You can read our Bemer Mat review to learn more about this brand.
However, science indicates that a square wave maintains the fastest drop off rate.
So, the square wave remains the gold standard in terms of PEMF research.
And, a look at PubMed's collective of research shows that sine waves/sinusoidal waveforms are by far the most often used in PEMF studies.
Only about 10 percent even look at other options.
With the HealthyLine Platinum Mat, you'll get the option to choose either a square, sinusoidal, or combination of the two waveforms within each 20-minute or one-hour PEMF session.
Test all three options to determine what works best for you and your individual goals and expectations.
Intensity
In looking at our reviews of the best PEMF devices, you'll notice that intensity varies greatly from brand to brand.
Some firmly tout that high intensities are most beneficial. They use the age-old mindset that bigger must be better.
However, high intensity isn't supported by science.
In fact, research suggests that it may hold dangers, especially for vulnerable populations.
The collective of research makes it very clear that there is a most effective intensity range for therapeutic PEMF.
That range is between 1 to 10 Gauss.
PubMed research that used configurations exceeding 10 Gauss were evaluating the high frequency and intensity exclusively in destroying cancer cells.
The results were mostly positive, but that may not be a good thing for the average cancer-free user.
Why?
If PEMF frequency and intensity is strong enough to kill cancer cells, then it's also causing harm/destruction to healthy cells.
If you're searching for such a powerful and potentially dangerous device, we strongly recommend consulting with your primary care physician beforehand.
At the mat's surface, the HealthyLine Platinum Mat uses a 3 Gauss maximum intensity, which aligns perfectly with the 1-10 Gauss therapeutic range identified by science.
With five settings offering 10- 100 percent intensity of that 3 Gauss and the ability to vary the intensity between each HealthyLine program step, you can select the setting that works best for you and offers you the most variety of benefits.
Frequency
PEMF devices function upon a certain frequency.
This frequency determines how many times the waveform repeats itself within each second, minute, or hour.
Most devices use a frequency that's "earth based," meaning it aligns with the earth's electromagnetic waves.
Electromagnetic waves are emitted by almost everything from your cells to the earth itself.
Within the earth, science tells us that these waves fall between 1Hz to 30Hz, which equates to about 1-30 times per second (1-30 times per second.)
It's the frequency unique to earth, but it also is the guide for the body.
Experts have agreed that the most therapeutic frequencies are those that fall within the same range as earth's 1-30Hz.
Most PEMF devices fall somewhere along that range, but the frequency offering(s) are often prescribed by the specs and not customizable for the user.
The HealthyLine Platinum Mat is unique in that it allows you to select 25 different frequency settings from 1 Hz to 25 Hz.
In other words, it encompasses almost the entire range of earth-based frequencies.
These various frequencies can be utilized throughout the steps of the PEMF program to offer a broader frequency spectrum that's capable of being most effective for almost any area of the body.
Determining The Most Effective PEMF Intensities, Waveforms, And Frequencies
Most all PEMF devices tout that they have the secret formula to the most effective PEMF therapies.
The truth, however, is that PEMF isn't a one-size-fits-all narrative that can be generalized by saying what is best for one person is best for another.
It's a red flag if a brand purports otherwise, and we greatly respect that HealthyLine doesn't claim to be the best or most effective PEMF choice.
Why?
Each PEMF investigator is here for a different reason, health ailment, benefit, concern, or goal.
Each precise chemical and cellular makeup of a body is as unique as its fingerprint.
This translates to everyone reacting slightly to largely different to various PEMF therapy configurations and what being effective for one purpose and body not necessarily yielding the same results for another.
We've spent countless hours studying all facets of PEMF.
We put it all together for you in our Best PEMF Therapy guide.
In not making any false "effectiveness" claims, the HealthyLine PEMF therapy proves itself to hold to high ethical standards.
They are very clear in marketing their device as a consumer-led approach.
The device simply puts the power in the consumer's hands to choose the most effective configuration based on your goals and results.
Yet, even in being so highly configurable, the design of the controller maintains a simplistic, preprogrammed interface to begin the journey.
Do HealthyLine Products Offer EMF Protection?
All electronic equipment emits EMF, or electromagnetic frequencies.
Yes, that includes PEMF mats.
HealthyLine's entire product line offers EMF protection from the higher, random frequencies of electricity so that the PEMF device can offer therapeutic delivery.
We recommend checking to ensure any PEMF device offers EMF protection through EMF shielding.
Determining The Most Natural PEMF Waveforms, Frequencies, and Intensities
Based on research and the earth's own electromagnetic fields, the commonly accepted most natural PEMF fields are within 0-30 Hz for frequency and no higher than 0.65 Gauss in intensity.
You've likely heard some of the warnings over the potential negative health effects of unnatural EMF (electromagnetic fields) being emitted from all electrical technology.
The link between exposure levels and harm is highly debated and often leads to confusion about natural vs unnatural EMF.
What you should know is that the Earth's natural electromagnetic field is essential for all life forms. That's a certainty of science.
The most natural therapeutic range of PEMF is based on the earth's beneficial natural electromagnetic field.
This is further refined by research showing that 1-10 Gauss shows the most therapeutic responses.
The HealthyLine Platinum mat earns serious brownie points in offering a configuration that aligns nature.
HealthyLine does boost the mat's intensity slightly above earth-based specs to improve result speed.
But, this bump is minuscule to avoid unnaturally high intensities that could be harmful.
Again, be very cautious with any brand offering extremely high intensities.
HealthyLine's Far Infrared Therapy
Far infrared (FIR) technology isn't a newcomer to the therapeutic health industry.
It's been used in the mainstream natural health market for decades now.
You may be most familiar with sources like the far infrared sauna.
What is FIR?
This is that portion of the light spectrum that's unseen by the naked eye.
Yet, we feel it everyday through the warmth of the sun's rays and the heat of human touch.
It's why a room full of people is warmer than a room full of inanimate objects.
The lights at most ice arenas use directed far infrared to heat the stands without melting the ice.
Far infrared is an invaluable source of heat that's capable of penetrating the body to improve blood circulation and deliver a host of secondary benefits.
When a blanket, for example, is heated, only the surface of it and what it's touching receives the warmth.
The heat is unable to penetrate your body beyond the superficial skin layer.
Far infrared is much different.
Depending on the strength and proximity to the target, far infrared rays can penetrate several inches beneath the skin's surface.
The deep, radiant warmth doesn't burn the skin.
Instead, it serves as a kickstarter for microvascular circulation.
Natural health practitioners and consumers alike swear by far infrared therapy as one of the most beneficial long-term health maintenance tools available.
The vast body of research concerning FIR concurs.
There are quite a few astounding studies concerning FIR.
Harvard Medical, for example, conducted a FIR sauna study on 2300 males (17).
It found that 49 percent using the sauna once per week died in comparison to only 38 percent of those using it two-three times per week and 31 percent of those using it four to seven times per week.
Researchers were able to conclude that frequent sauna use can lower death rates from cardiovascular disease and stroke.
A study on far infrared therapy for cardiovascular, autoimmune, diabetes, and chronic kidney disease found that far infrared is a non-invasive and convenient methodology for physiotherapy in innumerable systemic pathologies (18).
We have an entire page devoted to exploring the Benefits of FIR if you'd like to learn more.
But, it's suffice to say that FIR has an overwhelming body of evidence showing benefits within innumerable sets and subsets of pathologies ranging from sunburns to sleep disorders.
HealthyLine Platinum Crystal Therapy
Add another distinguishing factor to the HealthyLine Platinum models.
Unlike other PEMF brands, the Platinum Mat offers a significant amount and variety of crystals.
We couldn't even find a brand to offer as a reasonable comparison.
Five crystal types generate the mat's far infrared therapy and negative ion therapy:
Amethyst
Tourmaline
Jade
Obsidian
Quartz
The variety means that a larger spectrum of far infrared light is generated, which is able to expand the scope of benefits.
Obsidian is the only crystal used in the Platinum Mat that doesn't have a slight variation in the spectrum of far infrared light generation.
If you're looking for a specific type of crystal for your PEMF, HealthyLine has one of the most extensive collections.
From their website, you can sort through several crystal categories to find almost any variety and combination. The collection starts at $100 for a small mat with a couple of crystal types, or you can move up to products like a seven-stone Chakra far infrared mat for around $1,300. Each mat option details the configuration and best benefits.
Is One Crystal Superior To The Others?
The answer to this question exists in determining your own health and goals for the mat.
Each stone has its own properties and FIR wavelength to offer specific benefits.
Like the question asking which PEMF spec is best, determining what crystal is best is a highly personal matter.
We can tell you that most far infrared mats use amethyst, tourmaline, jade, or a combination of any two or three. The HealthyLine Platinum mat utilizes five.
We can also tell you that science has shown that the crystal with the far infrared wavelength closest to the human body is amethyst.
Obsidian is one of the stones used in the Platinum mat, but it doesn't actually contribute to negative ion nor far infrared therapies.
This deep black crystal is actually naturally occurring glass that's formed from volcanic lava.
It has an ancient history in Ayurveda and the mystics, and it's renowned for the ability to ground negative energy.
As a healing stone, it's purported to draw and absorb negative energy from the body, mind, and spirit.
Platinum Negative Ion Therapy
Four of the five crystals used by the HealthyLine Platinum Mat actively produce negative ions.
In generating far infrared heat, the crystals naturally produce negative ions.
What are negative ions?
Science has determined that negative ions are essential to life.
They're designed to be everywhere life exists as a countermeasure against free radicals.
Sadly, mankind has greatly reduced the number of naturally-occurring free radicals with pollution, unnatural EMF, and other stressors.
Today, negative ions are most abundant near moving bodies of water, which is why we feel so refreshed after swimming in the ocean or a creek.
Most people don't have time or access to make this a daily part of life, however.
Without a steady supply of negative ions to neutralize free radicals, science has found that we age faster and suffer poorer overall health.
This is why the HealthyLine Platinum Mat includes negative ions.
The precise number of negative ions produced by a crystal depends on the quality and quantity of the crystal and its usage within the mat's design.
In searching for crystals with the most benefit concerning negative ions, it's much akin to the far infrared debate.
There are no conclusive studies showing one crystal is more or less effective.
We suggest a trial and error process in determining the most beneficial crystals and what combinations work best for you specifically.
This is one area of PEMF mats where more may really be better.
Using a variety of crystals may prove to produce efficient amounts of negative ions, and the Platinum mat is including more variety than any other mat on the market.
According to HealthyLine, the Platinum Mat produces about 3000 negative ions per square inch.
Red Light Therapy
It's called by many names – red light therapy, phototherapy, low-level laser light therapy, cold laser therapy, and photon light therapy.
In any case, this is a wavelength of light that's used to deliver reenergizing abilities to the body's cells.
Most red light therapy is delivered via 633-830 nanometer wavelengths.
How does it work?
Cold laser light of a specific wavelength makes contact with the skin.
The cells absorb the energy and convert it into ATP, which is the molecule cells use to transfer and exert chemical energy.
If your body moves, it's using ATP to do so.
In a nutshell, the red light application helps cells from being depleted and distracted.
It reenergizes the cells so that they can more efficiently utilize ATP and have sufficient energy supplies to repair themselves and wholisticly function.
For the best results, red light therapy should be applied closely at the skin and without the barrier of clothing.
Of course, health mat therapy involves sitting or laying on a mat, which is the ideal opportunity to get up close and personal with red light therapy.
Adding red light to health mats is a natural progression to support/supplement the industry's cornerstone therapy – PEMF.
Plus, when you're already positioned to utilize one therapy, it offers the ideal opportunity to engage multiple similar therapies simultaneously via one convenient application.
This is why we highly recommend considering multi-therapy mats like HealthyLine Platinum for your health mat purchase.
The above isn't to say that red light therapy is a new therapy by any means.
It has been in mainstream circulation for around six decades, meaning it has a plethora of studies showing its benefits within a vast set of health issues, including age-related skin problems like intra-dermal collagen density and wrinkles.
The skin, for example, was the subject of this PubMed study of red light therapy (19).
It showed universal improved skin texture, feeling, complexion, and collagen density in all subjects after just 30 sessions.
Many overseeing bodies in the medical world, including the FDA, have acknowledged red light applications as a pain relief therapy.
From accelerating healing to pain relief, red light therapy has become a buzz word in the medical device space.
Red light therapy is increasingly finding its way into novel PEMF mats as a selling point for external and internal benefits.
Since this is a transition therapy from other realms of the health therapy market, consumers should pay careful attention that issues like licensing doesn't significantly raise the mat's price point.
This doesn't appear to have a impact on the HealthyLine Platinum Mat, however, since it offers the five therapies and still keeps most of its products priced around $1,000, which is actually considerably lower than many other brands offering just a single therapy.
What Red Light Therapy Is Used In The Platinum Mat?
Studies have indicated that the most effective red light wavelengths are between 633nm and 830nm.
When using low-level power LED lights, the most effective red light therapy wavelength moves to the lower end range of the scale.
The HealthyLine Platinum mat has 60 LED red light therapy components, which is why it uses a 660 nm wavelength.
The red light therapy adds another dimension within PEMF products.
You might've noticed that all the therapies featured in the Platinum work together toward cellular health.
So, it only makes sense that brands aimed at offering a wholistic experience would include therapies like negative ion and phototherapy to complement PEMF.
We feel HealthyLine will go down in the books as a trendsetter for multi-therapy, highly customizable health mats.
HealthyLine Brand And Construction
The HealthyLine brand has one of the most extensive product lineups in the industry, and their website is very user-centric and straightforward.
This brand prioritizes the many subsets of mat users looking for specific therapy combinations, sizes, prices, and materials verses just offering a one-size-fits-all product.
Shop through the HealthyLine website for products by everything from mat size and type to crystal-specific and body-specific mats.
They even offer pet mats.
That said, we are here reviewing just one of HealthyLine's mats – the HealthyLine Platinum PEMF Mat.
So, our pricing, sizing, and so forth will be only related to that particular model and it's sister mat – the Original HealthyLine Mat Pro.
Remember, the Original model has all the same therapies as the Platinum, but the PEMF therapy aspect isn't as advanced in the Original model.
Health mats aren't cheap, but they can be cheaply made.
With HealthyLine, you get 18 layers of quality construction, and each layer is designed with a dedicated purpose.
The material is non-toxic, and the durable design keeps flexibility limitations in mind.
Remember, that PEMF mats can be used during sleep, but you will need a firm mattress as to not damage the coils.
PEMF coils are actually one of the most important applications within the mat.
The coils impact the coverage of the PEMF across the entire mat.
In the next section, you'll see that size and coil numbers are two of the major distinguishing factors between the HealthyLine Platinum Mat options and the Original model.
While coils may make the mat more fragile in nature, copper coils are considered the highest standard when it comes to electrical conductivity abilities.
HealthyLine Pricing And Sizing
$2,500 (or $2,250 after you'll use coupon PLATINUM10 to claim 10% off and free shipping)
Five therapies
Eight copper coils
Fully adjustable/customizable waveform
74" x 28"
$2,000 (or $1,800 after you'll use coupon PLATINUM10 to claim 10% off and free shipping)
Five therapies
Six copper coils
Fully adjustable/customizable waveform
72" x 24"
$1,600 (or $1,440 after you'll use coupon PLATINUM10 to claim 10% off and free shipping)
Five therapies
Six copper coils
Fully adjustable/customizable waveform
60" x 24"
$1000 (or $900 after you'll use coupon PLATINUM10 to claim 10% off and free shipping)
Five therapies
Four copper coils
Fully adjustable/customizable waveform
32" x 20"
$1,499 (or $1,350 after you'll use coupon DEAL10S to claim 10% off and free shipping)
All therapies excluding multi-wave PEMF
Six copper coils
74" x 28"
Considerations In Making Your PEMF Mat Selection
The first question to ask yourself is the number and types of therapies you want from the mat.
We highly recommend looking at products that offer a combination of therapies.
PEMF mats are expensive investments, and there's no need to buy multiple mats later when you can select products like the above with five therapies working in synergy to swiftly deliver comprehensive results.
Sizing is also important in your target area of treatment, general body size, and how you wish to use the mat – sitting, laying, sleeping, etc.
Of course, sizing often impacts the weight of the mat and the ease of using it how, when, and where you'd like.
Weight isn't so much an issue if you use the mat within a dedicated space in your home.
If you travel frequently or plan to transport the device in and out of storage, then we highly recommend paying careful attention to specs and weight.
Remember, the number and volume of crystals a mat has will impact the mat's weight.
Users will appreciate that all HealthyLine's mats come with covers and a carrying case.
HealthyLine also has a convenient mat physical guide and weight guide on all their products to let you know exactly how each is transported and stored and the product's total weight.
Lastly, we encourage you to pay very close attention to the warranty and guarantee policies for any health mat purchase.
Keep in mind that the controller is often the most expensive element of any PEMF device.
So, don't be distracted by fantastic customer assurances on the inexpensive parts; your main priority should be a solid control warranty.
HealthyLine Guarantee
Bravo to HealthyLine for their clear and concise terms and conditions.
We don't see that often.
By being a direct B2C business model, not an MLM, it takes a lot of uncertainty and confusion out of the buying process.
Due to MLM, you'll also find that a lot of PEMF brands have complex warranty and guarantee policies that can be voided by certain consumer inactions and actions. For example, Bemer, who does use the MLM model, voids the user's guarantees if they join the MLM network within 30 days of a purchase.
With Bemer, all refunds are issued minus a 10 percent restocking fee.
Such "catches" do not appear to be the case at HealthyLine.
They offer a 45-day full refund guarantee.
If not completely satisfied with your purchase, you can return the new-condition mat for a 100 percent refund.
Your only responsibility is the cost of return shipping, which is a common caveat when returning any product.
No other company in the PEMF niche offers this long of a window, and very few offer 100 percent money back.
Most brands don't even provide seven days for a partial money back return.
We are thoroughly impressed with HealthyLine's guarantees.
HealthyLine Warranty
Warranties are all about the small, fine print.
It's not uncommon for the most expensive and easily worn and torn elements to have exclusions and deductions in the fine print.
For health mats, this part is the PEMF controller.
The applicator mat is basically copper coiling and wire.
Nothing overly complicated or terribly expensive to replace.
The controller, however, is where all the complex circuitry is at.
It's full of diodes and other rapid action parts prone to wear.
We strongly recommend making the mat controller the primary focus of your warranty considerations.
Most HealthyLine's products have a standard 12-month mat warranty and five-year extended controller warranty.
The HealthyLine Platinum Mat's warranty is a stand alone warranty from the rest of HealthyLine's products.
It features a two-year warranty on the mat and five-year warranty on the PEMF controller.
Both warranties are outstanding in the PEMF field, and they really offer the assurances most consumers need to support such an expensive long-term health investment.
Within the warranty period, if there's any problem with the product, HealthyLine will replace it with a brand new mat.
HealthyLine clearly stands behind their products and aren't concerned about the occasional "lemon" product.
Note that many companies simply offer a free repair, not replacement, in the details of their warranties.
If replacement is an option, most brands still charge you a percentage of the cost.
Again, we couldn't be more impressed with HealthyLine's warranty policy.
HealthyLine's Certifications
Health mats fall under the medical device category of products.
As such, they have several opportunities for certification and documentation.
Via the 501(K) form, the HealthyLine Platinum PEMF Mat and all other HealthyLine products have been reviewed by the FDA and deemed safe.
European consumers look for a CE regulation certification marking.
All of the HealthyLine products have been approved as safe for use in Europe via a CE marking, which indicates that the product confirms to all European Conformity safety standards.
The GAI, Gemological Appraisal Industry, authenticates crystals used across almost every applicable industry.
All the quartz, obsidian, jade, amethyst, and tourmaline crystals used by HealthyLine have been certified as authentic by the GAI.
HealthyLine displays these certifications on their website.
HealthyLine decided to take their FIR and negative ion consumer assurances beyond crystal certifications.
Both therapies have been independently tested and verified via 360° Test Labs, which is a highly reputable U.S. testing and engineering company.
The lab deemed that specifications and output levels were congruent.
All HealthyLine products bear an FCC marking.
This marking is available to U.S. electronic products.
It certifies approval and safety concerning a product's electromagnetic interference.
It also verifies that levels do not exceed the FCC limits.
HealthyLine Production And Distribution
Unlike many PEMF brands, HealthyLine is headquartered in the U.S, and all products are processed through U.S. warehousing.
The brand has a solid reputation for strict quality control measures and a strong commitment to customer service and transparency.
Consumer reviews praise HealthyLine's timely product delivery and speedy return processes.
Reviews and testimonials reveal that the brand has a positive reputation across all spectrums of ethical business practices, including honest marketing practices.
Where To Buy HealthyLine Platinum
All HealthyLine products are direct to the consumer. No MLM.
They are sold and shipped within the U.S.
Visit the HealthyLine Mat Store for a complete product lineup, including the mats we reviewed here today.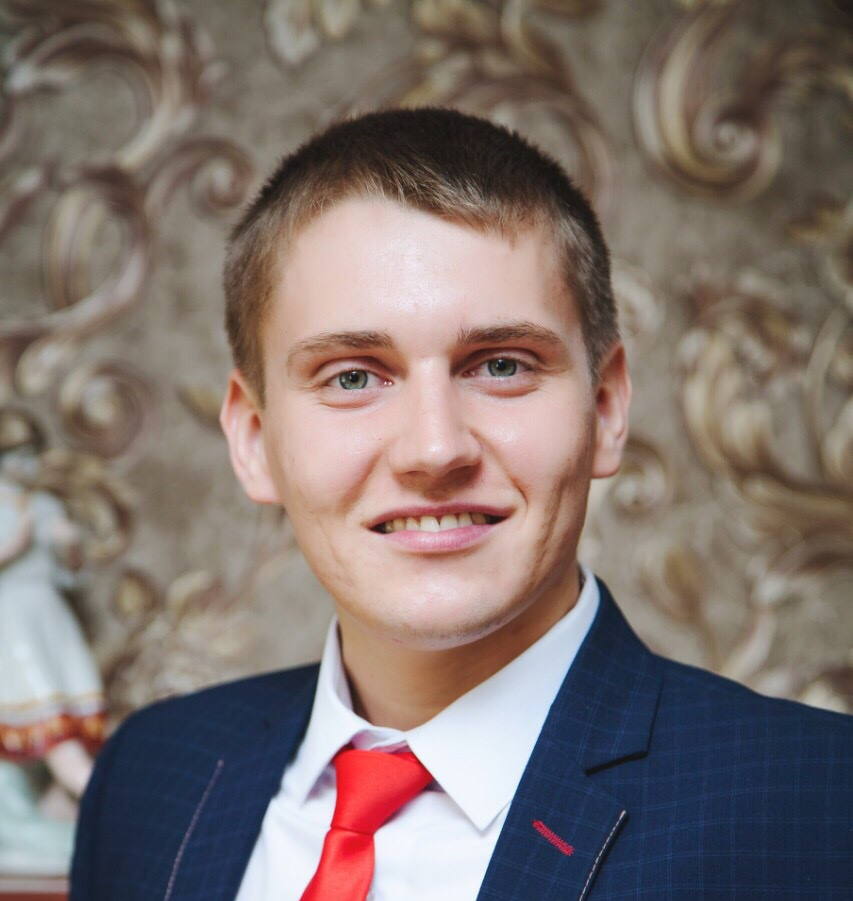 Richard Hoover is a PEMF expert and content contributor to PEMF Advisor. With a bachelor's degree in physics and multiple certifications in natural health programs, he is one of the best PEMF experts around.